High quality, great value offices for sale or rent
Freehold or leasehold
Close to York and Selby, Escrick Business Park is home to a range of successful UK and international businesses who benefit from the advantages this excellent location has to offer. Ideally located with easy access to the major road networks, and with generous parking, it provides a superb base for your business to thrive.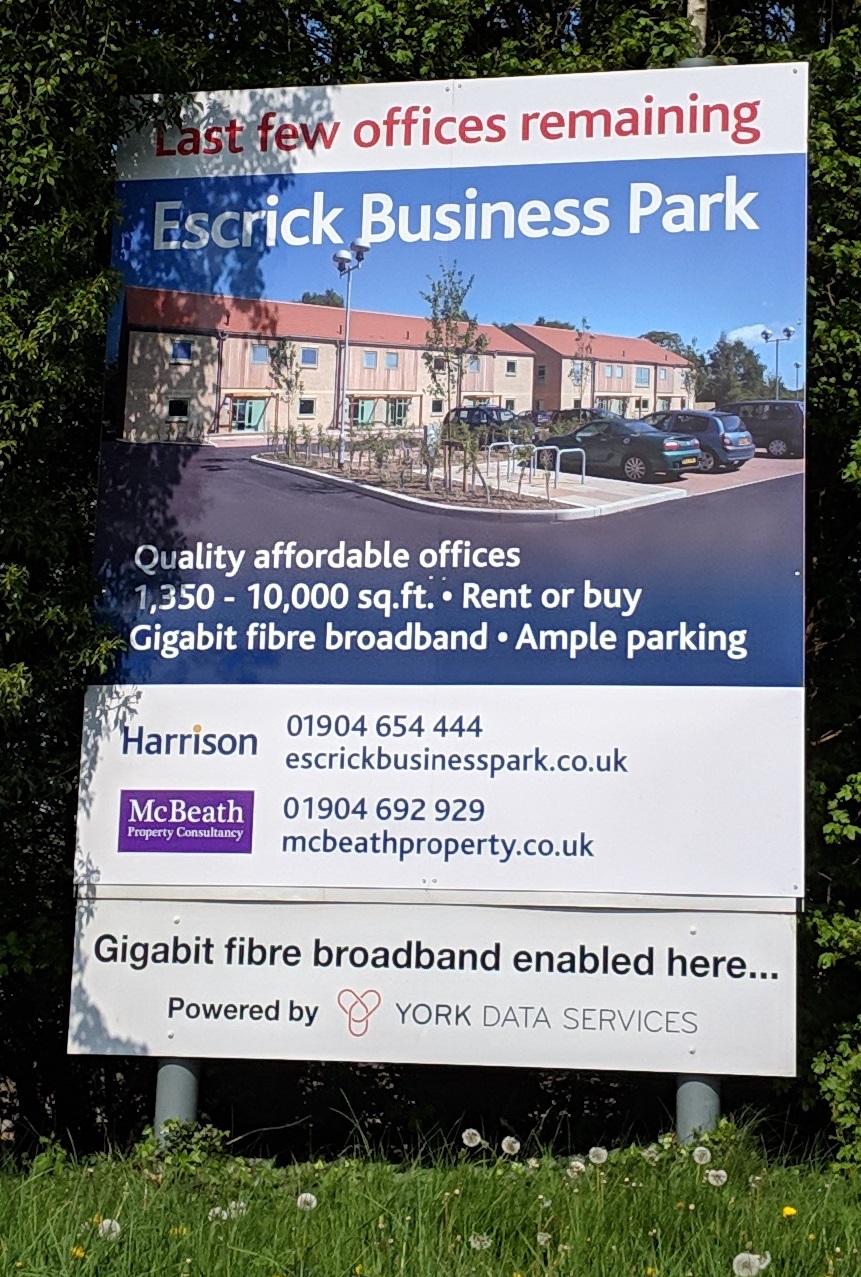 All warehouse units are now fully occupied, but there are still offices to rent or buy, Escrick Business Park offers a range of options for those looking to relocate in a semi-rural setting with a YO postcode, close to York.
Located south of the city of York on the A19, with excellent road access to major routes, this high quality business park is ideal for expanding businesses.
Escrick Business Park is its own thriving mixed business community of warehousing and offices. Many of the occupiers provide services to each other. Find out more...
Read the latest news about Escrick Business Park near York, and the success of office, industrial and warehousing businesses based there.
We're keen to tell you more about the benefits of locating at Escrick Business Park - between York and Selby - and to show you around.